For financial advisers

SIFA Professional helps financial advisers build valuable relationships with solicitors and legal professionals.

For solicitors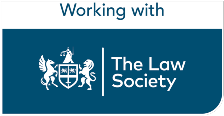 The SIFA Professional Directory of Financial Advisers contains details of financial planning firms which satisfy SIFA Professional's due diligence criteria for working with solicitors. SIFA Professional is proud to be working in partnership with the Law Society.
Latest News
08 Nov 2023

10 clients in need of financial advice and how to identify them - article published on Legal Futures on by Pat Seaward, Business Relationship Manager, SIFA Professional
06 Nov 2023

The reputational risk of not making a referral – published on Legal Futures Blog by Dave Seager, Consulting Adviser to SIFA Professional
18 Oct 2023

An integrated approach to retirement planning and family wealth preservation - article published on Legal Futures on by Rohit Rohela, Managing Director at Finsbridge Financial Planning
12 Oct 2023

LPAs – are you working with the right financial planning partner? – published on Legal Futures Blog by Dave Seager, Consulting Adviser to SIFA Professional